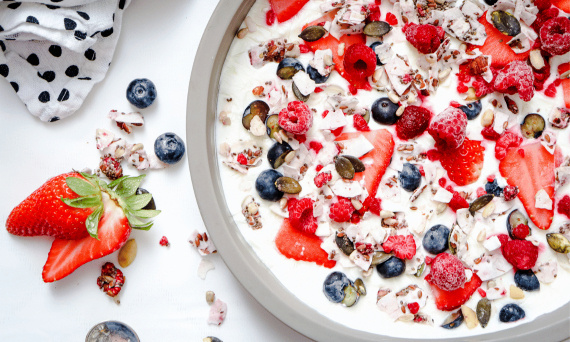 Frozen yogurt with fruits and keto granola is the perfect dish for summer days that will allow you to cool down and enjoy a delicious and healthy dessert. This combination of creamy Greek yogurt, fresh fruits, and crunchy keto granola makes every bite a true delight for the taste buds.
Ingredients
To prepare this recipe, you will need:
400g of Greek yogurt, which is thick, creamy, and rich in protein.

Fresh strawberries and blueberries, which will add juiciness and natural sweetness to the frozen yogurt.

Your favorite raspberry-flavored keto granola from DIET-FOOD. Keto Granola is low in carbohydrates, making it ideal for people on a diet.

Frozen raspberries, which will be the perfect topping for this dessert.
How to prepare
Preparing this recipe is simple!
Start by preparing a mold or container in which you will evenly spread the yogurt.

Add fresh strawberries and blueberries to the yogurt. You can cut the fruits into smaller pieces or leave them whole, depending on your preference. Make sure the fruits are evenly distributed in the yogurt, so that each bite contains a delicious mixture of yogurt and fruits.

The next step is to sprinkle the dessert with raspberry-flavored keto granola. By using our granola, you will ensure the perfect taste and the right selection of nutrients.

Finally, add frozen raspberries on top of the dessert. Raspberries will add freshness and an intense flavor.

Place the whole mixture in the freezer for 1.5 - 2 hours.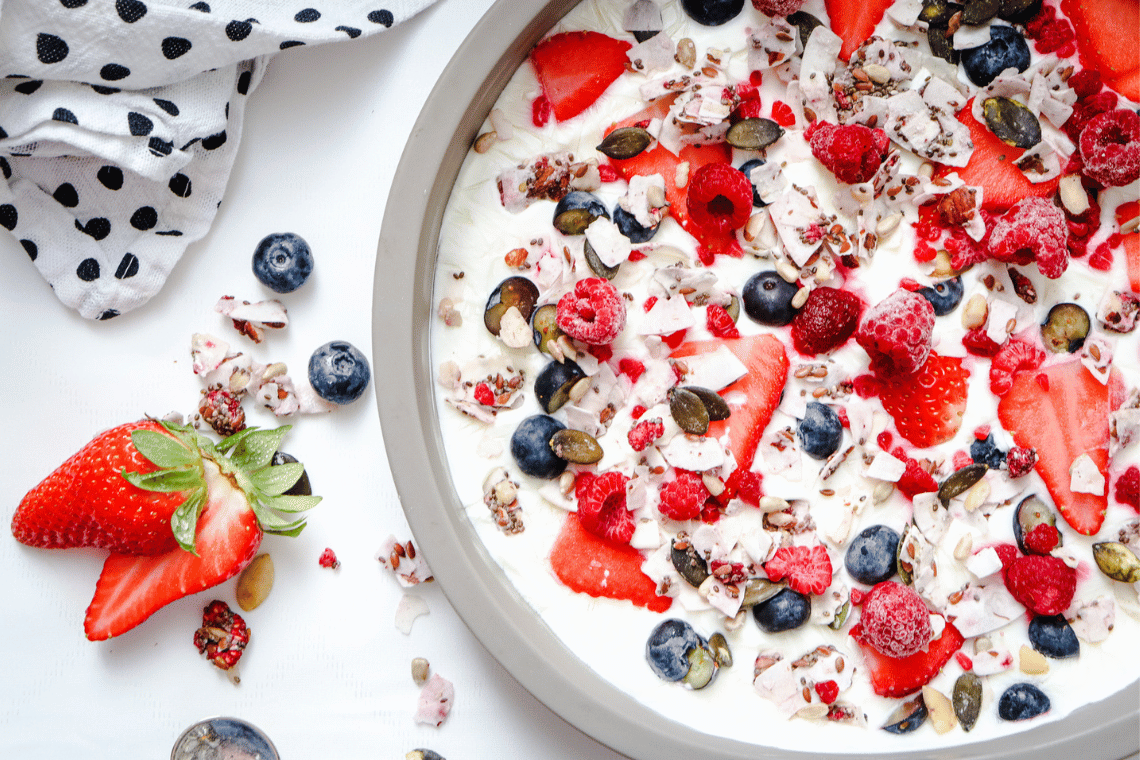 Recipe prepared in cooperation with Keto Łatwizna.